About Us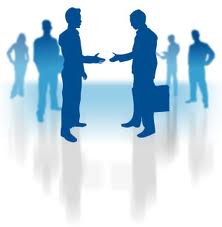 Spearheading to be the leaders in the scientific equipment industry, we at Effective Laboratory Supplies, are manufacturers and suppliers of scientific and laboratory instruments. Providing quality instruments and related accessories; at extremely competitive prices and within the scheduled time is the hallmark of our group.
About us...
Incepted in the year 1987, Effective Laboratory Supplies was established with an on objective to be recognized as one of India's leading manufacturers & exporters of Scientific Equipment. The combination of cutting edge technology and pro-active client services has helped us to meet the exacting requirements of our clients and the industry standards. Our experience with a wide variety of industry groups allows us to continually offer proven technologies creatively to meet unique challenges.
Our Mission
Our goal is to design and manufacture quality products that consistently meet our customer's requirements and needs with friendly and honest customer services.
Our Facilities....
We have a sound infrastructure. Our workforce comprises of professionals, scientists and engineers who have a deep insight and thorough understanding of Scientific Equipment working with modern high standard manufacturing setup.
Our R&D Department is constantly working under constant guidance of with leading research Institutes in India Like NPL (National Physical Laboratory New Delhi) & IDDC Haryana (Instrument design and development center).
Effectlab is committed to achieve customer satisfaction by supplying Quality Products & Services, adhering to customers' delivery requirements & also ensuring continual improvement. The company has been in existence for the past over two decades. From time to time divisions have been added and presently the Company has the following major departments : -
a)Manufacturing
b)Marketing
c)Inspection at Manufacturing Sites (IMS)
d) Purchase
e)Packaging & Internal Inspections (PII)
f)Handling & Delivery (H&D)
Our Quality
We believe in quality & service. We exercise total control over the Production and Quality of our range of products and ensure best service and value for your investment at every stage. We have a team of experts, which maintains supervision during the manufacturing process. The products are inspected with proper documentation. All the products can be provided with inspection reports and test certificates to avoid any defects.
Our Patrons
We have a widespread and satisfying client base all across the globe. About 70% of our sales is exported to various countries in Europe, Middle East, Africa, Asia etc. Our heartiest thanks to those of our clients who have contributed towards our progress and those who may join us a new, we assure them best and prompt attention in every respect. Suggestions from our clients are most welcome for implementation as far as practicable & feasible.